This post may contain affiliate links, which means we'll receive a commission if you purchase through our link, at no extra cost to you. Please read full disclosure here.
This post gives you 92 Instagram captions for getting your license.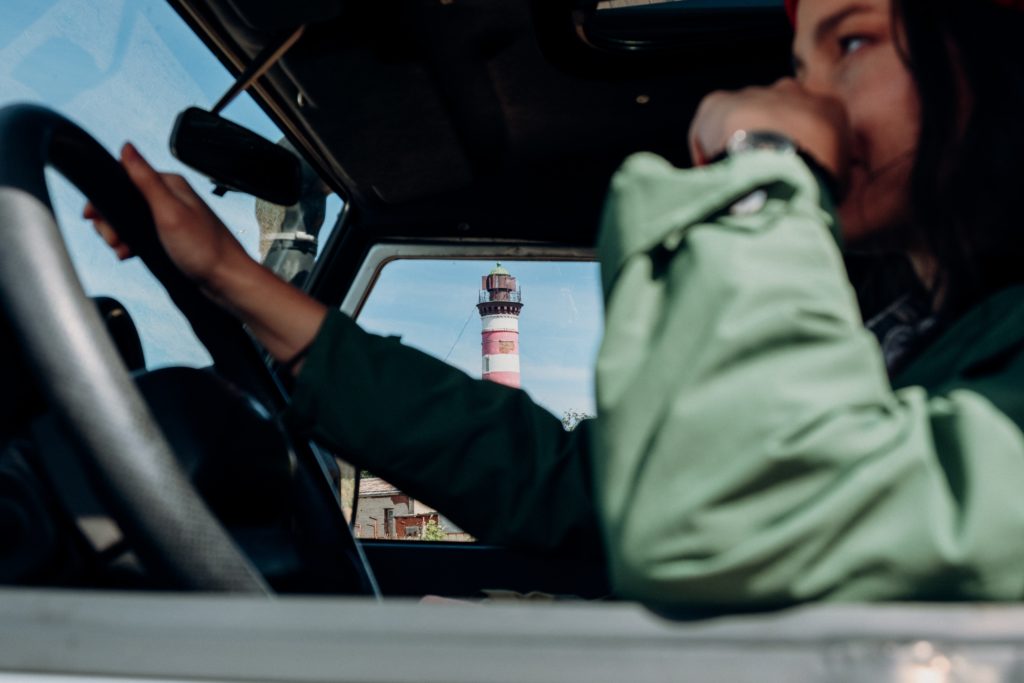 Getting your driver's license is a big deal, and you're probably going to want to share your achievement with a great Instagram post.
But what should you say?
We've got you covered with 92 captions for when you finally get your driver's license!
Whether you're excited or nervous (or both), these captions will help capture the feeling of this exciting time in your life.
Related: 75+ Clever Car Captions For Instagram
Let's get started!
General Captions For Getting Your License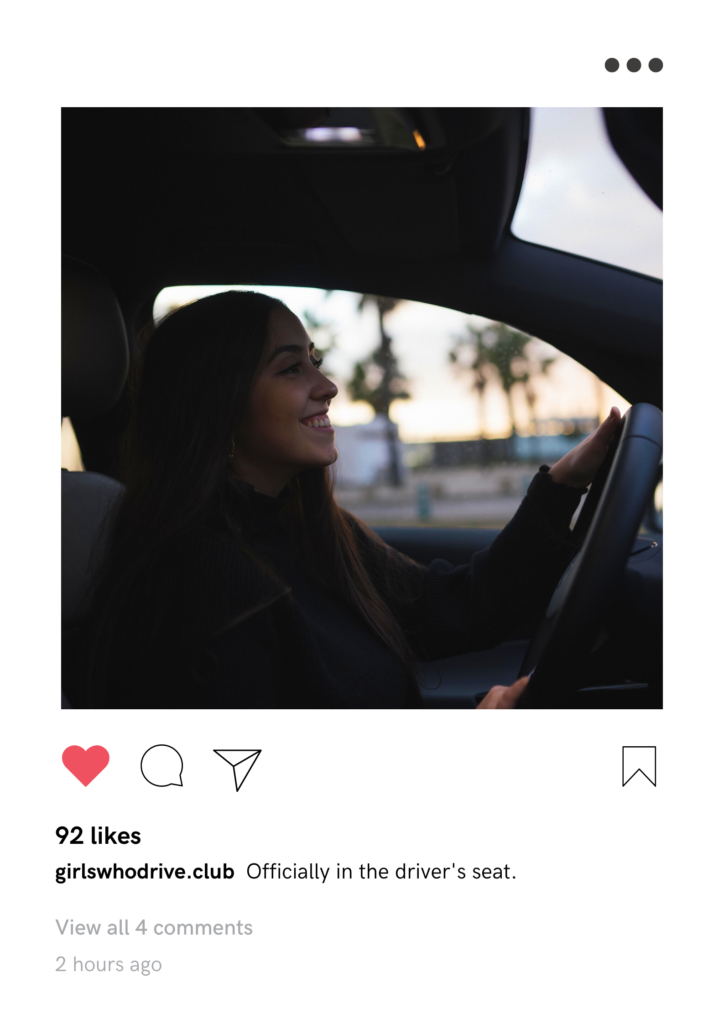 My public transport days are over!
No more waiting for the bus.
Fresh out the DMV
Car? check. Keys? check. Actual functioning Driver's License? Finally!
I'll text you when I get home
Finally crossing something off my bucket list!
Just changed my permit to a license
I got my driver's license last week… or whatever Olivia Rodrigo said
Freedom on four wheels!
Ain't nobody got time for public transport anymore!
My first solo road trip: coming soon!
Finally got my driver's license… now I only need to remember how to drive.
Stopped waiting for a ride and started driving myself
The DMV was actually worth it!
Driving to a better tomorrow
Anyone want to go for a ride?
Vroom vroom baby!
Officially in the driver's seat
They say I'm a natural behind the wheel
Saying goodbye to my Uber days!
Just joined the mile high club (license and car required)
Life looks good from the driver's seat
Hand me my keys
Throwing away my L plates and never looking back
No more asking Dad for rides.
No one can take me places like I do
Finally! Legally allowed to drive without a chaperone
The open road is calling my name
Let's go for a spin!
Keeping it in first gear until I learn the rest
Last stop: DMV. Next stop: everywhere else!
P-A-S-S-E-D
Get in loser, we're going shopping
I'm gassed cause I passed
Who needs a chauffeur when you've got yourself?
Choo Choo!
No more passenger seat for me
Time to start my own engine
Honking for joy!
Ready, set – GO!
Alexa, play Driver's License by Olivia Rodrigo
Instagram Captions For New Female Drivers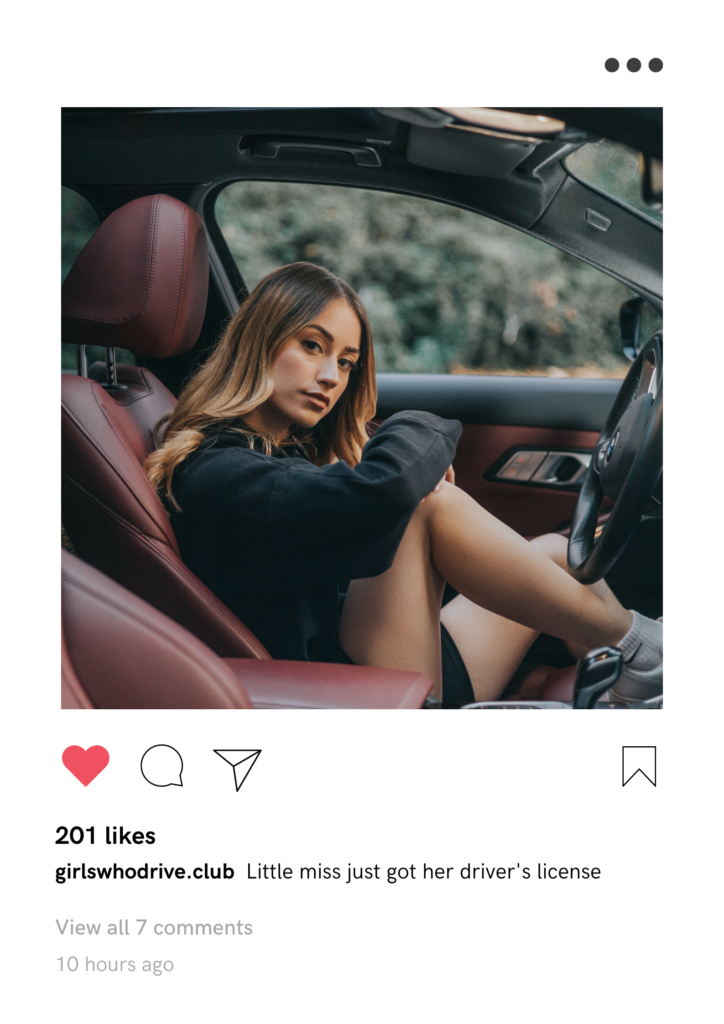 Girl power behind the wheel
Stepping on the gas, ladies first!
Watch out, boys!
Girls just wanna have wheels
Got my license and my lipstick
Officially giving up my passenger princess position
She who drives her own car has no limits
Driver's license and diamond rings — a girl's favorite things
Little miss just got her driver's license
Don't need no man (or public transportation) to get me where I'm going.
Related: 23 Super Cute Car Poses For Women & Girls
Instagram Captions For Getting Your License As An Adult
Not everyone gets their driver's license as a teen — and that's totally fine! The captions below are for those who are got their license a bit later in life and want to celebrate their success.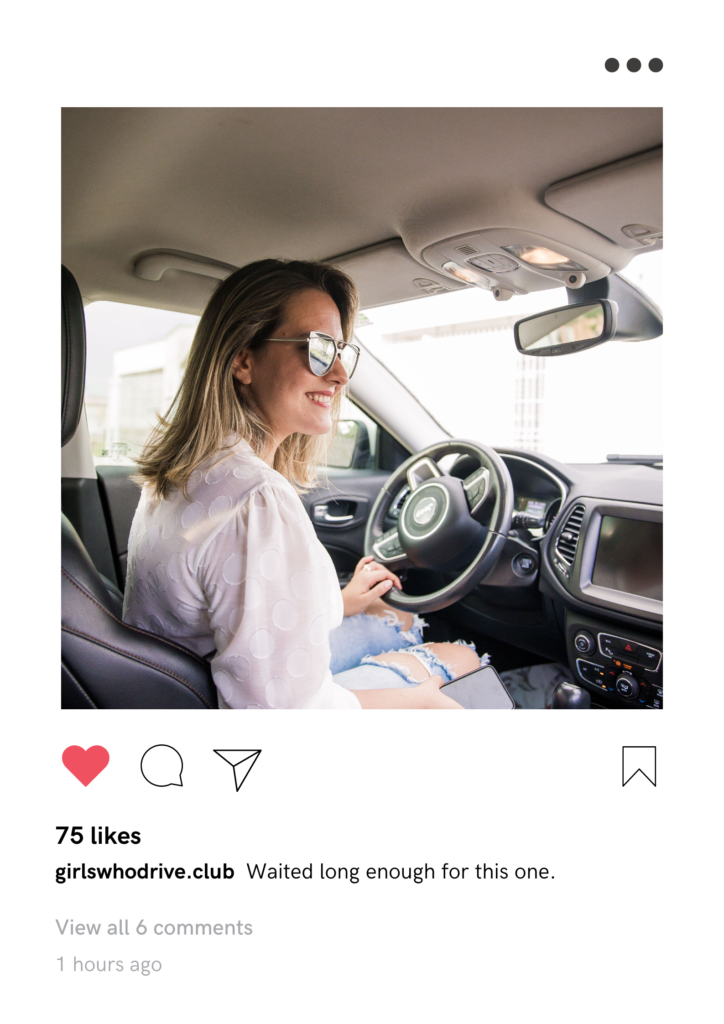 Better late than never
I'm officially a big girl now
Finally got my driver's license at (insert age here). Who said I was too old?
Late bloomer when it comes to driving, but never too late to learn.
Glad to be part of the club #girlswhodrive
Nobody said you have to start driving at 16!
Finally ran out of excuses!
Might have took the long way but I knew I'd get there someday #Shania Twain
Waited long enough for this one.
It's never too late to hit the road!
Got my driver's license at (insert age here) and proud of it!
Only took me (insert years here)
Funny Captions For Getting Your License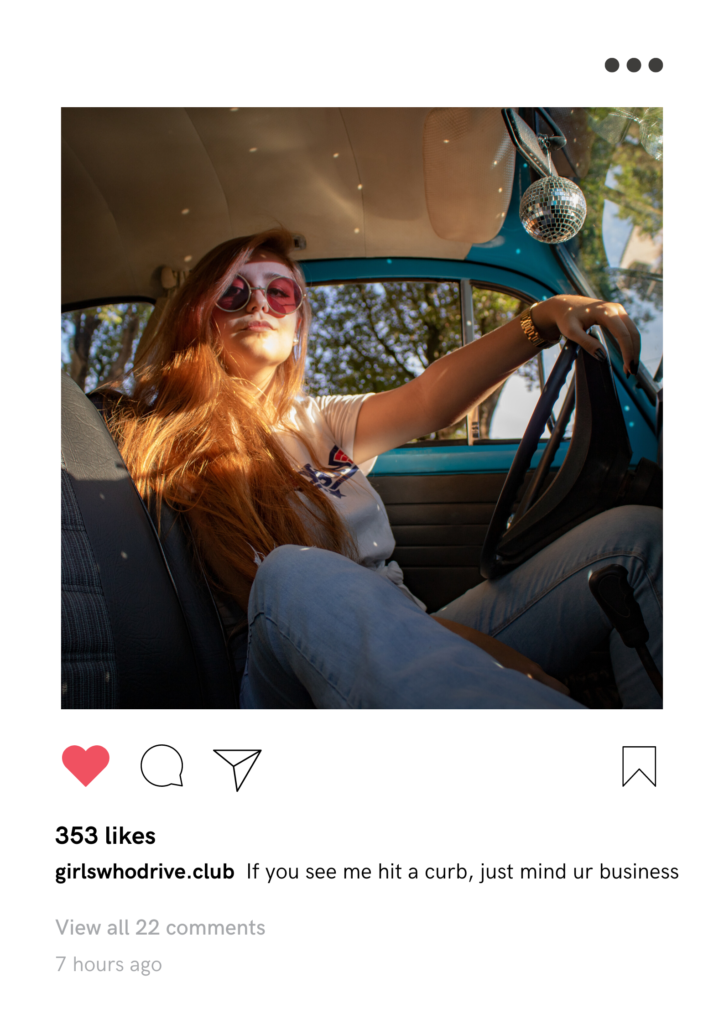 Red light means go, right?
Look, ma – no hands!
And they say I can't parallel park…
If you see me hit a curb, just mind your business
I'm legal now! Time to start breaking the law. (just kidding)
I'm officially a licensed driver… now I just need to find a car
License? Check. Sanity? TBD.
Finally got my license – and then I realized, I don't even own a car.
Passed the DMV test with flying colors… or so they said
Now to master the art of driving…
There goes my excuse for being late
Time to hit the open road… or at least the parking lot.
Driver's license and chill?
Captions For Showing Off Your Driver's License Picture
The captions below are perfect for sharing a cute (or funny) driver's license photo.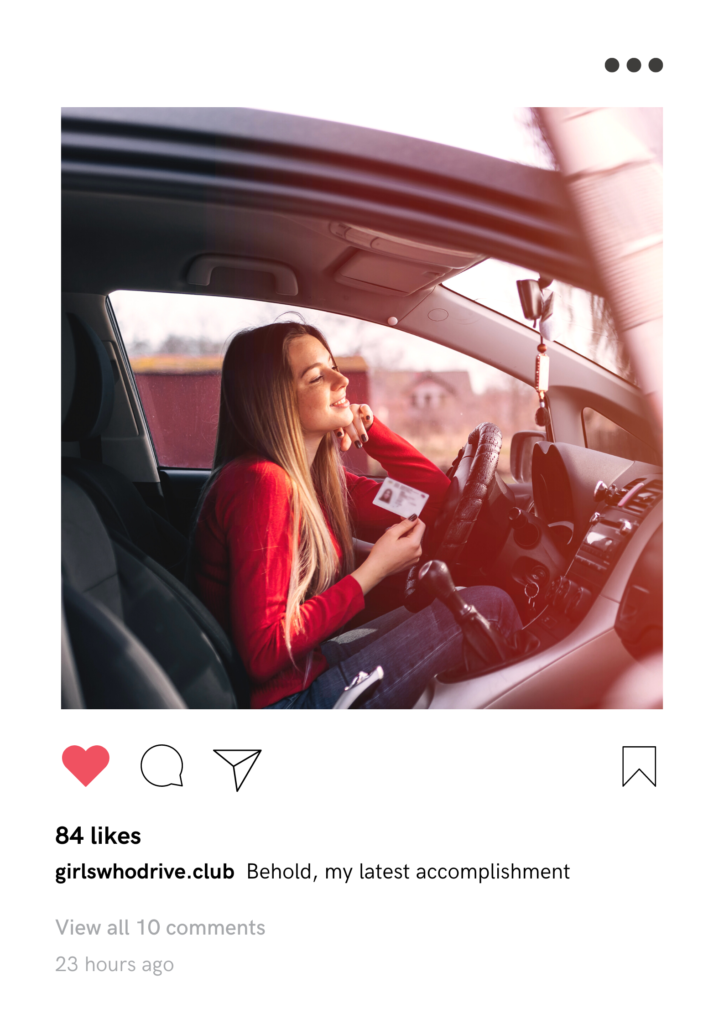 Related: How To Take A Cute Driver's License Photo
Finally got this baby in the mail!
Not sure if I'm proud of this pic or not…
Showing off the baddest ID in town.
My driver's license pic is a true work of art.
It takes a special kind of person to rock an ID pic like this.
Check out this goofy driver's license pic! Proof that I'm legit.
My introduction to the world of adulting: my driver's license picture.
This might be the best ID in history.
This might be the worst ID in history.
Flexin' on y'all with this new driver's license pic.
It might not be perfect, but at least it's mine.
This picture never gets old.
This is what freedom looks like!
Behold, my latest accomplishment
The start of something new
A ticket to freedom!
Follow Us On Instagram!
Love funny and relatable driving memes and videos? Then you'll love our Instagram account @girlswhodrive.club.
Click here to follow us on Instagram and join the club!
P.S Feel free to tag us @girlswhodrive if you used any of our captions! We'd love to see your pics : )