In this blog post, we will discuss the 12 best dog car essentials to keep your pooch safe and comfortable during your car ride!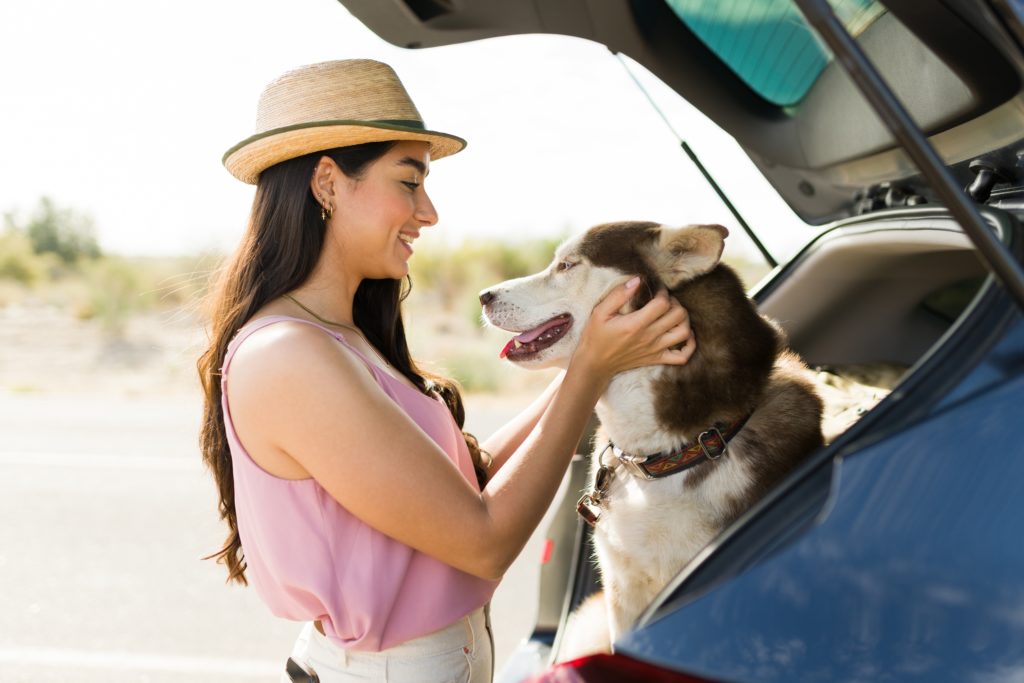 If you're a dog owner, then you know that taking your furry friend for a car ride can be a lot of fun.
But did you know that there are some specific dog car accessories that can make the experience even better for both of you?
Whether it's a short trip to the park or a long road trip adventure, the items below are must-haves for every dog owner to keep both you and your doggy happy in the car.
What should I keep in my car for my dog?
In a hurry? Here's a quick checklist of 12 dog car accessories you'll want to pack for your next car ride with your furry friend.
Seatbelt & Harness
Temperature Monitor
Booster Car Seat
Seat Covers
Toys
Spill Proof Water Bowl
First-Aid Kit
Waste Bags
Dog Sunscreen
Car Vacuum
Car Ramp
Travel Bag
Dog Car Essentials
Now let's take a closer look at each of these items and why they made our list of must-have dog car essentials.